Our Story
BestofLakeChapala.com and its parent company ImagenMX, is a family-owned business. Our family of seven came here over 20 years ago from the U.S. with little money, a hefty sense of adventure and the hope of building a good life. Over the years, every relative but two has come to visit, fallen in love with the area and eventually moved here. Our family now includes three generations which include two beautiful Mexican daughters-in-law, four Mexican-born grandchildren and one U.S.-born grandchild.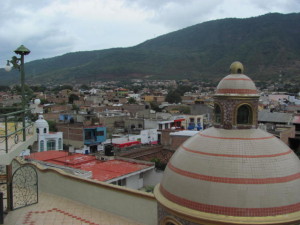 We settled in a small pueblo near Lakeside and established ImagenMX. Back then, there was one lone public phone in town, no gas station or convenience store for miles and—obviously—no internet. But, we were befriended by the Mexican community. During the lean times and rough spots, the Mexicans repeatedly lent a helping hand, many times even bringing us food when we had none.
Over the years, we built a reputation for honorable business dealings, and our company flourished. Today we are one of Lakeside's oldest expat businesses. We can never forget the gracious hospitality and generosity of our Mexican friends. and we have a great appreciation for the Mexican lifestyle and people. We believe that BestofLakeChapala.com will encourage ethical business practices, and help others to discover the best that the Lakeside area has to offer.
About ImagenMX
In ImagenMX, we called upon our U.S. backgrounds in advertising, design, and newspaper publishing. We started out designing business cards, brochures and other promotional items, later progressing to publications and bigger projects. We utilized printshops in nearby Guadalajara to finalize the jobs.
In the mid-'90s, using the old cut-and-paste method, we created and published a bilingual shopper called the Bargain Hunter (in English) and El Baratillo (in Spanish). It contained free want-ads (an unknown concept in the area back then), along with jokes, brainteasers, community news, etc. In 1998, we conducted the FIRST Best of the Best, People's Choice Awards contest, via printed ballots collected locally and published in the Bargain Hunter.
Not long after, we created the annual Chapala (Lakeside) Directory — now in its 15th year with over 250 pages — followed by the StreetSmart map book and visitor's guide, both offering online access or download via subscription. In short, ImagenMX is now one of the region's leading print and online publicity companies, specializing in publications for the English-speaking resident and visitor.
One of our family members is an amateur photography enthusiast, and we try to take advantage of that in all our publications, as well as the work of other outstanding photographers . We invite you to explore our growing site and send your comments and suggestion to us using the Contact Us button.
About BestofLakeChapala.com
As explained above, our site stems largely from our experiences living here in Mexico, and a desire to share the warmth of this culture and charm of our surroundings. Through the Best of the Best, People's Choice Awards, we hope to encourage our community's many exceptional merchants and service providers through feedback and interaction with our community.
We are looking forward to continually adding new articles and features to the site, and we hope you visit us often to view and participate. Toward that end, Welcome! and thank you for your support.